Inspired Fishing
OKUMA Produttore di Canne e Mulinelli da pesca.
Okuma Fishing Tackle Co.,Ltd dal 1986 è un produttore di canne e mulinelli per la pesca sportiva con Sede principale in TAIWAN. Okuma si impegna a trasmettere eccezionali esperienze di pesca ad ognuno…e di creare i migliori mulinelli e le migliori canne per i pescatori sportivi.
Okuma FISHING realizza qualità e affidabili canne come le canne da Fly, bombarda , spinning; Mulinelli da Spinning, Baitcast , Traina e Fly. Tutto ciò è realizzato con materiali molto innovativi e con design moderno.
OKUMA FISHING Articoli da pesca è la tua migliore scelta per la pesca in acque interne e Saltwater. Tutto con avanzate tecnologie e con oltre 31 anni di esperienza nel campo. Okuma realizza un eccellente qualità sulle canne da pesca e sui mulinelli per poter soddisfare la domanda si qualsiasi pescatore.
8. After service
If you need after service, please follow these steps.
Notice: 5 year warranty, buyer pays shipping & handeling.
1. Login through the link and write down the problems.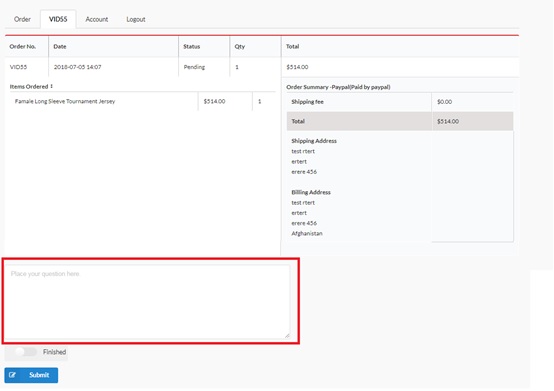 2. Once we receive your apply, we will contact you as soon as possible.