Pro Staff - Crow's Fishing Tour
2017/06/02
OKUMA FISHING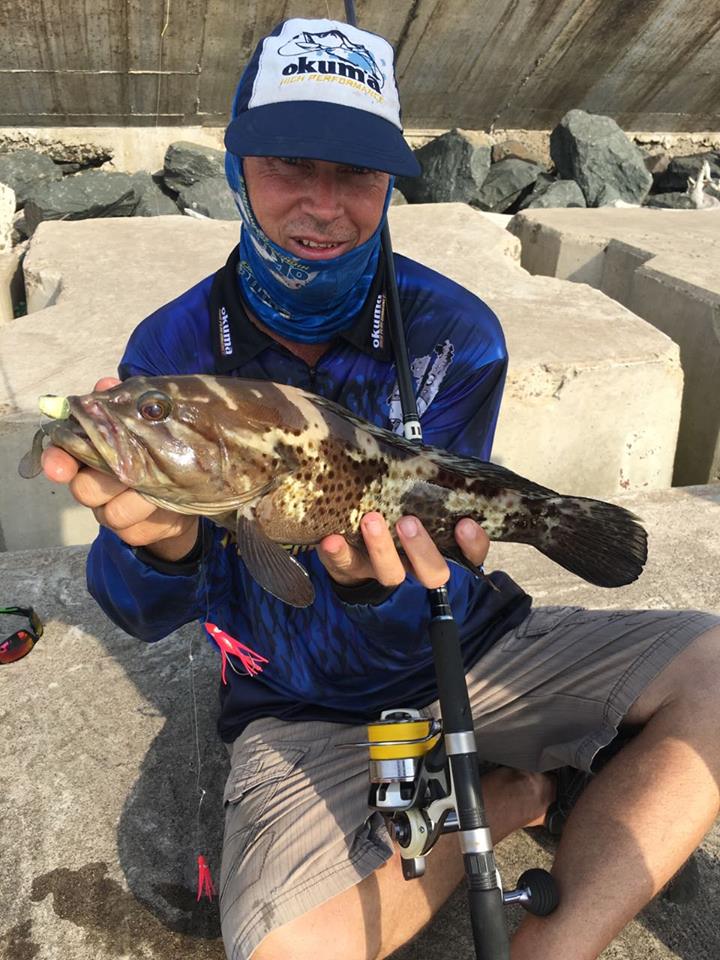 ProStaffer Crow wrote in
On a recent trip to the Famous South Pier and after hearing stories of other's being under gunned.
I took the bigger gear an 11ft #Sensation Caspian rod with an Okuma Trio Rex salt reel spooled with 50lb braid.

I fished with heavy jig heads of 1 oz with paddle tails but no luck.
Then I saw a school of scads swimming past so I rigged up a daisy chain with a jig head for weight and let it drop to the bottom.
As you can see the result was a small rock cod but the bigger fish where no where to be found….until we fish again.
Products

---

TRIO REX are un tambur lung pentru aruncări la distanță și o construcție unică crossover, având rezistența îmbunătățită, greutate redusă datorită materialelor utilizate din aluminiu și grafit ușoare, reușind să creeze un nou concept distinctiv în proiectarea mulinetelor.- Corp construcție Crossover de aluminu - Rotor construcție Crossover de aluminu - 6BB+1RB rulmenți de oțel inox - Manivelă rigidă aluminiu forjat - Buton supradimensionat EVA Ergo Grip - Pinion bronz prelucrat mecanic - Tambur long-cast aluminiu anodizat în 2 tonuri - Sistem Worm Shaft din bronz - Sistem de declanșare a pick-up extern prin lovire

---

---