[United State] Jigging for Monster Cutthroat Trout on Pyramid Lake
May 27, 2018 by Davey Brown

I recently had the opportunity to get up to Pyramid Lake in Nevada to chase giant Cutthroat Trout. I got the call from Denis Isbister of the television show Wild Fish Wild Places that the fishing is good and we need to get up there right now. Giant cutthroat trout? You don't really have to tell me twice. We booked our flights and were on the way!
Pyramid Lake is just east of Reno and an easy 45 minute drive right to the lake. We landed in Reno, grabbed our rental car, made the quick drive and were on the water by 2pm. As you drive east and finally make the turn toward the lake you get your first view of the expanse of water. I really had no idea on how incredibly large the lake actually is, and believe me, its big. Surrounded by vast desert, the lake has a unique beauty not found in other parts of the country. The lake sits on reservation land, so there is not a lot of population and structures around the lake which was awesome!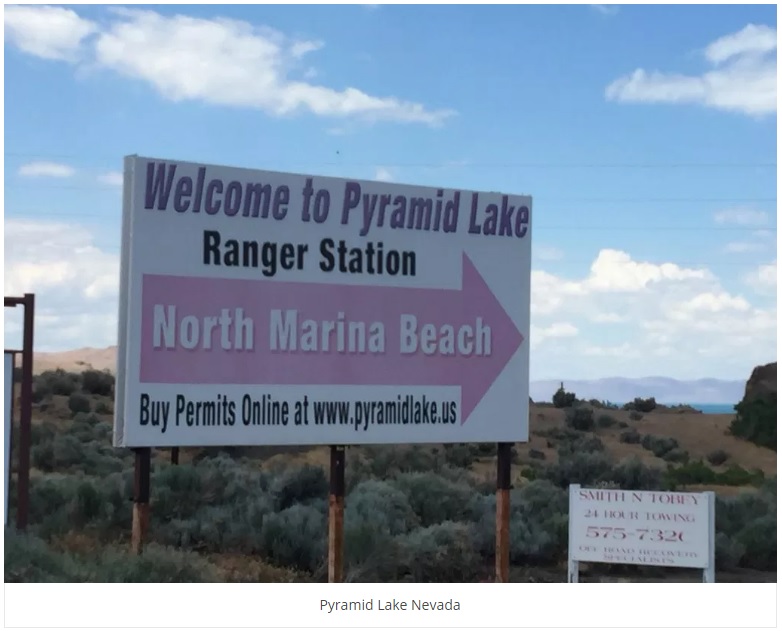 Pyramid Lake is known for giant cutthroat trout. The current lake record is over 40lbs. That is huge! Other than the cutthroat trout, there are only a couple varieties of baitfish in the lake. No other game fish at all other than some perch.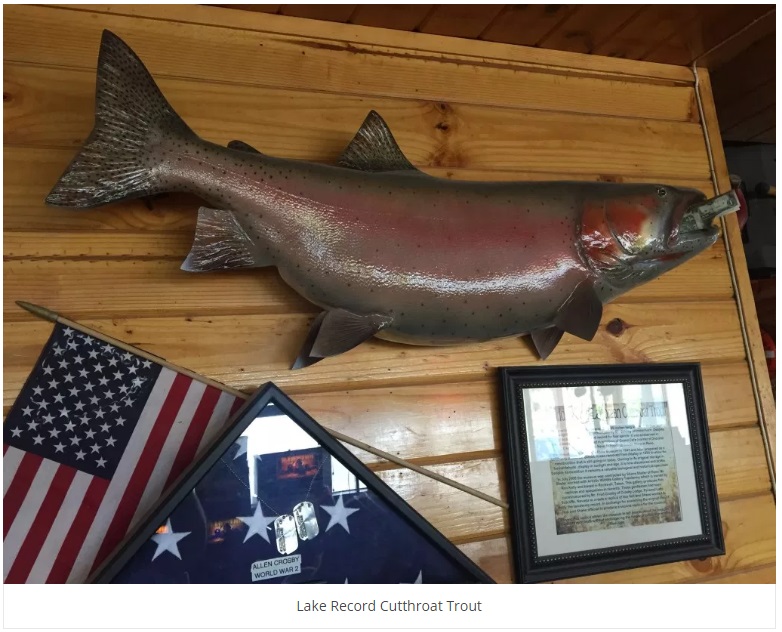 You can fish for the cutthroat trout many different ways. Trolling, jigging, spinners, and of course fly gear. In fact, one of the most popular and unique ways to fish for Pyramid Lake cutthroat trout is by fly from a ladder. You actually wade out in waste to chest deep water, set up a step ladder, climb up and fly fish over the ledges and drop offs. In fact, the lake has many of these ledges and drop offs. It is such a cool fishery.
Denis had a boat with him, so we did all of our fishing on this trip via boat. Our game plan was to troll for a bit in the mornings and once we find the schools of cutthroat trout, we'd start to jig.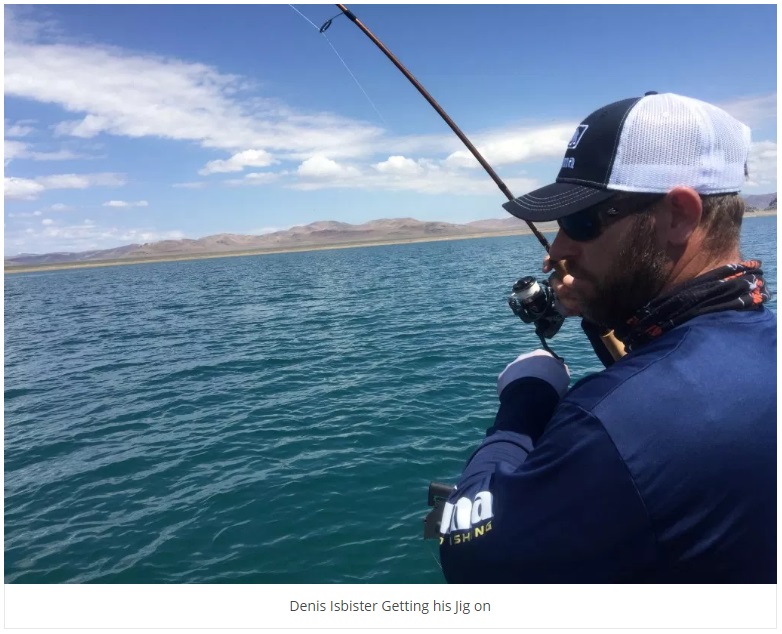 Jigging was definitely the most effective way to fish for the cutthroat trout this week. We would get over some of the points and find fish stacked up, or see giant arcs on our screen and make quick drops. These big fish like to hang right on the bottom. You'd see a big mark, drop straight down, make a couple of twitches and boom! Fish on!!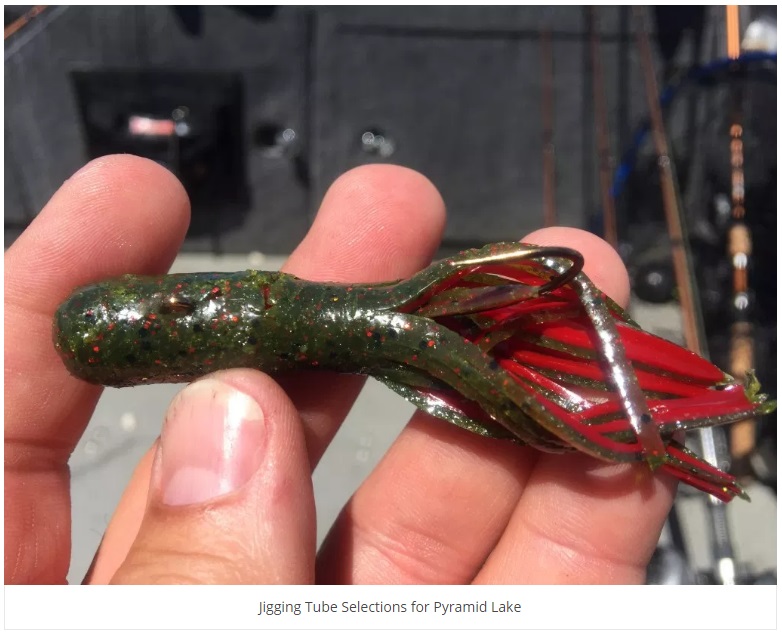 We used a variety of colors throughout the week and even throughout the day. As the clouds would roll in, we'd switch to the dark colors, an as the sun popped out, we'd go with the bright colors.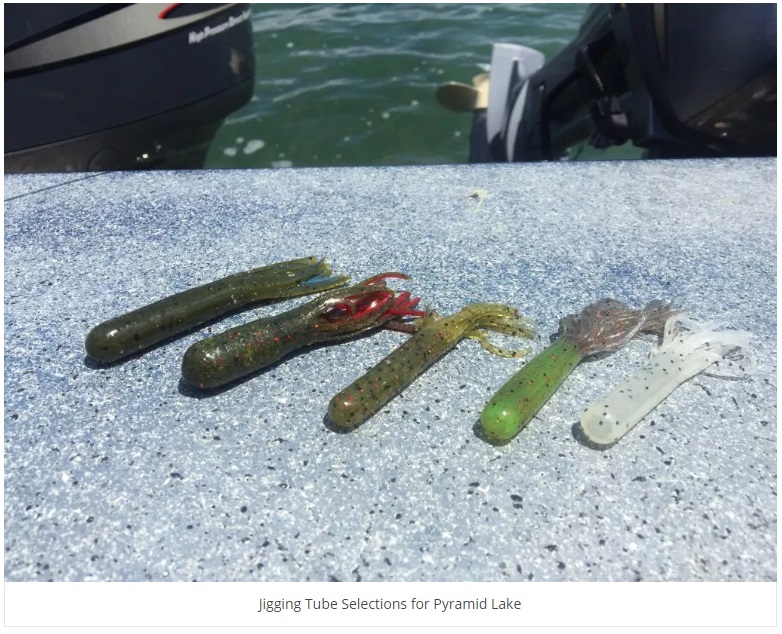 These fish are ferocious. A lot of your strikes happen before your jig even hit the bottom. And these big cutthroat pull hard. We definitely had some drag ripping runs. Below is an average fish on Pyramid Lake. I'd say our average fish was 4-5lbs.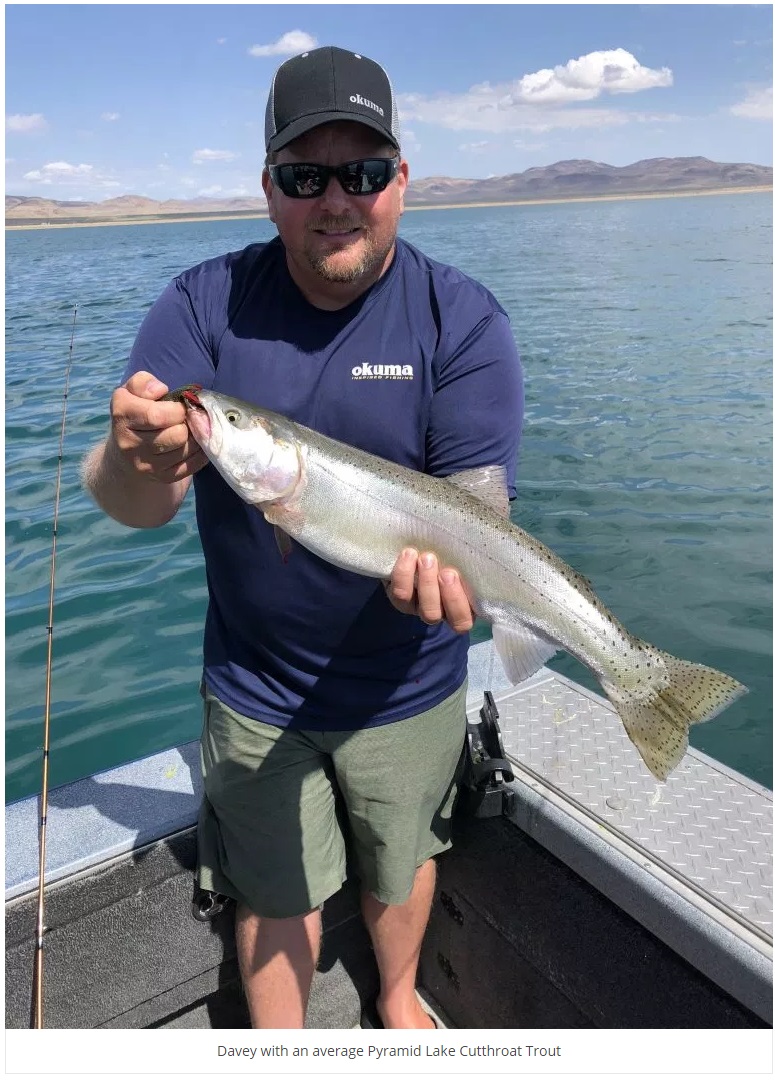 We caught a lot of fish in that 5lb range but a few times, you'd rear back and set the hook and you know you were hooked into something good. Here is a 15lber that came aboard after attacking a jig that was dropped in front of his face.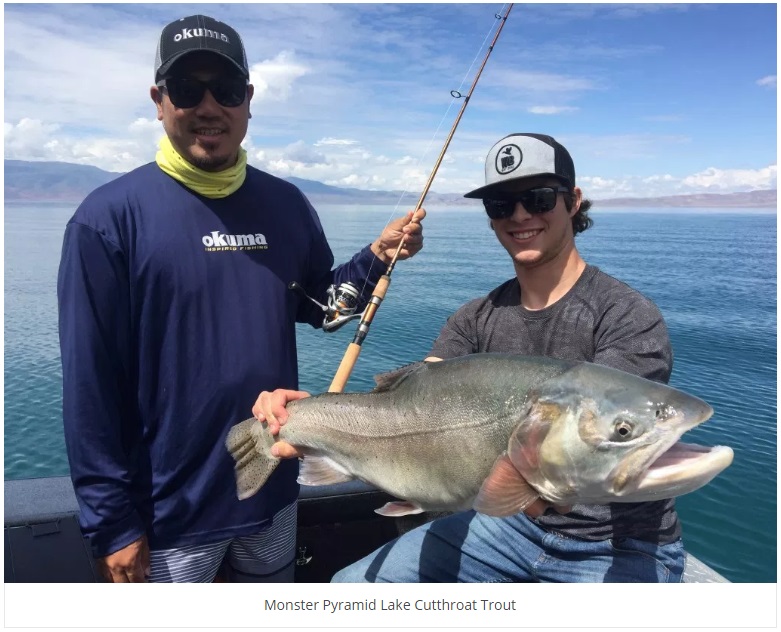 That 15lb fish was our big fish for the trip, but we had a couple near that boat that absolutely dwarfed this thing.
The set ups we were using for jigging were perfect! We had the new Okuma Epixor XT 30's and Helios SX 30's spooled up with 20lb braid and a 15lb top shot. Both were mounted to SST 7'ML rods. This set up gave the jig some perfect swimming action.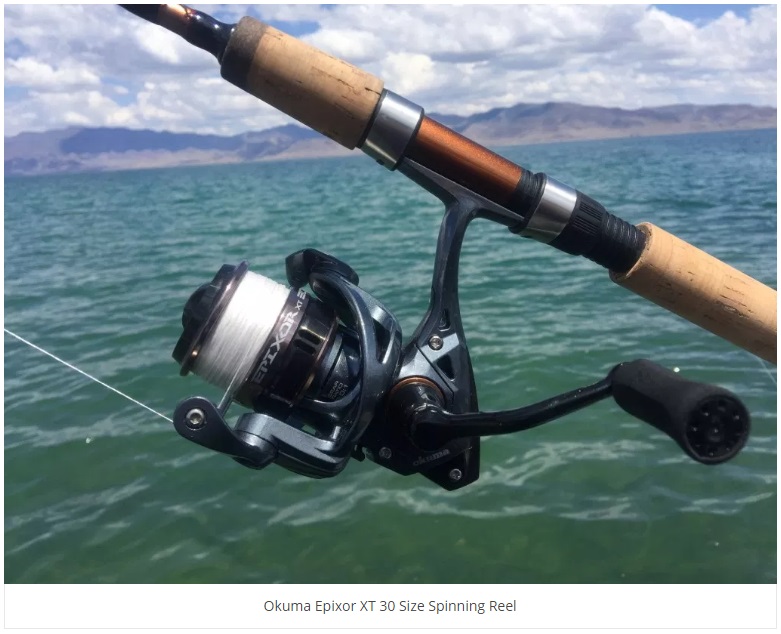 There were numerous occasions when we'd have chasers following fish to the boat. That gave me the idea to tie on small swimbaits and go for it. I tied on Savage Gear Sand Eel and 3D Baitfish baits and went for it.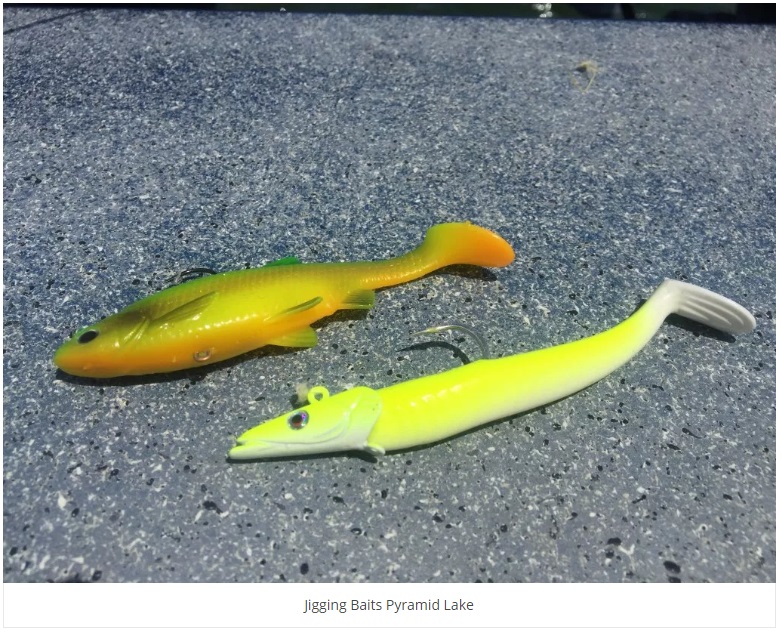 The trout devoured these small swimbaits very well adding a whole other level of fun to the day. Here is one of the fun sized fish that jumped on the sand eel swimbaits.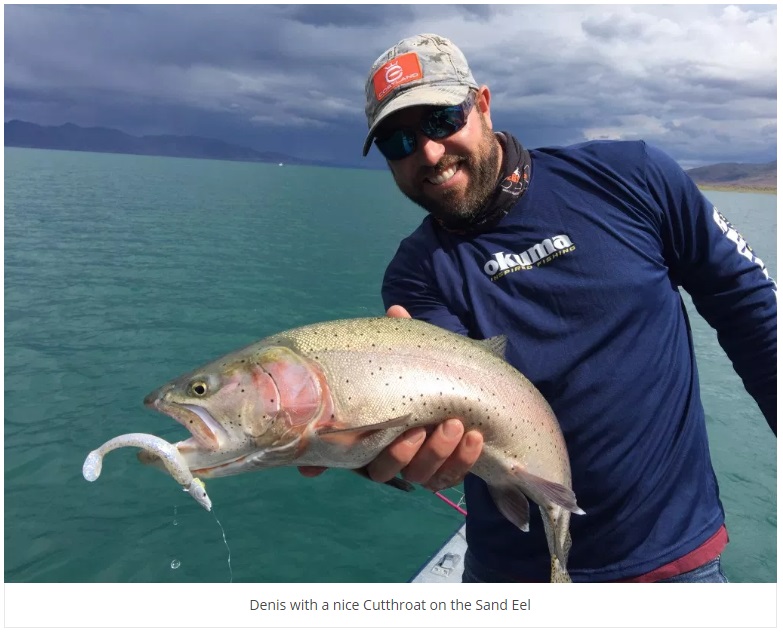 Unfortunately, I didn't get one of the monsters. I did manage this one and tried my best to make it look big. Didn't work.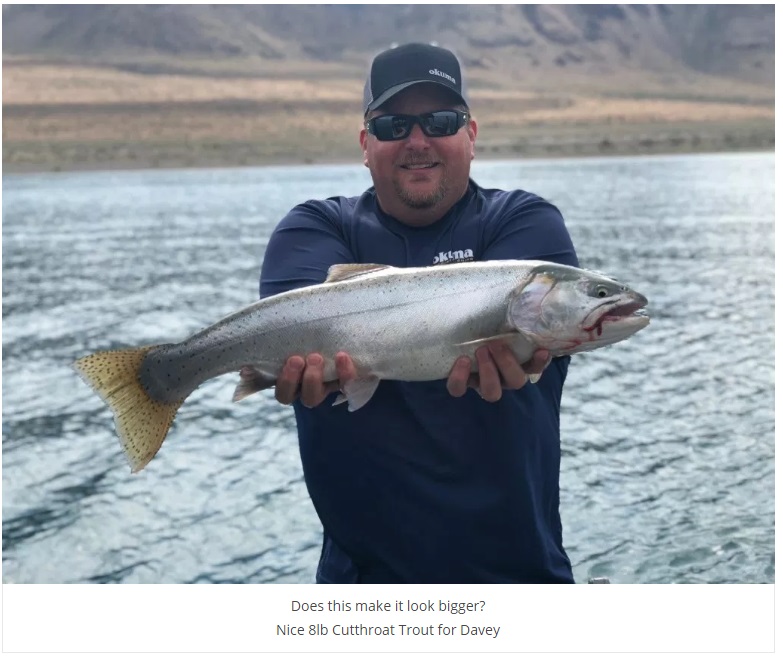 All in all, we caught over 300 cutthroat trout in our 2.5 days of fishing. It was really good and I highly recommend getting up to Pyramid Lake the next time you are in the Reno area.
Heck, you may even get yourself one of these.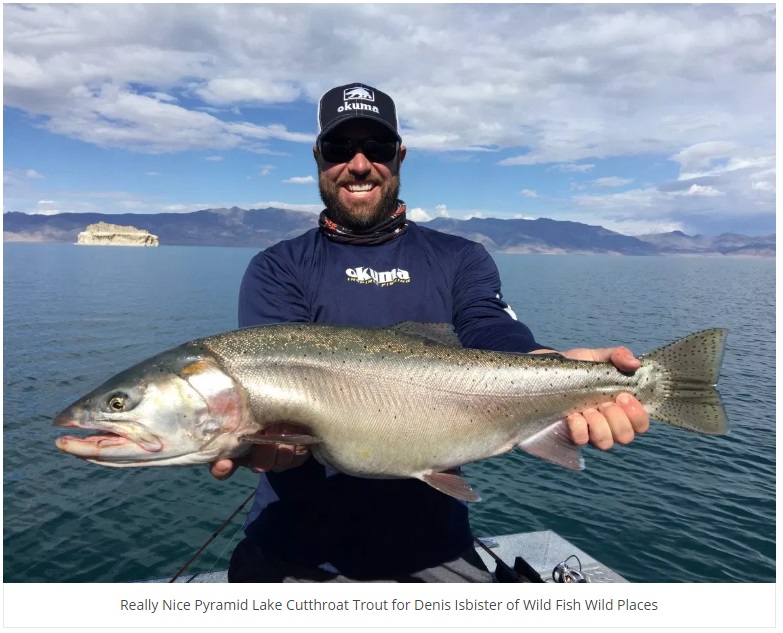 From: http://daveysworld.com/jigging-for-monster-cutthroat-trout-on-pyramid-lake/
СОПУТСТВУЮЩИЕ PRODUCTS

---

Спиннинговые spinning reels Okuma Epixor XT - это новое поколение многолетних spinning reels Okuma . Разработанные с использованием композитной конструкции из углеродного волокна C-40X и оснащенной TORSION CONTROL ARMOR® (TCA™), эти передовые технологии обеспечивают легкую катушку с исключительными ощущениями и долговечностью.

---

---

Okuma spinning reels Okuma Helios SX изготовлены из углерода C-40X, а конструкция брони с торсионным управлением делает катушку чрезвычайно жесткой и легкой, а также снижает крутящий момент и крутящий момент и обеспечивает идеальное выравнивание внутренних деталей при ловле на freshwater и saltwater .

---

---