[United State] Steelhead Fishing the Pacific Northwest
April 4, 2018 by Davey Brown

I had a really incredible chance to get up to Washington to fish with Cameron Black of Fishing Addicts Northwest. The weather has been very dry up his way, and the rivers were very low.
Cameron called a couple of days before and asked if we'd be opposed to doing a drift trip on the skinny water in his inflatable. He mentioned we'd have to get out and pull the boat over rocks and around trees in a few spots, but the fish were there. I thought it sounded like a pretty incredible opportunity, so we took it. Okuma VP Sam Brenner, and I drove down from Seattle and met up in Woodland, WA with Cameron. We wanted to take the opportunity to fish with, test, and review the new Okuma Guide Select Pro Steelhead rods.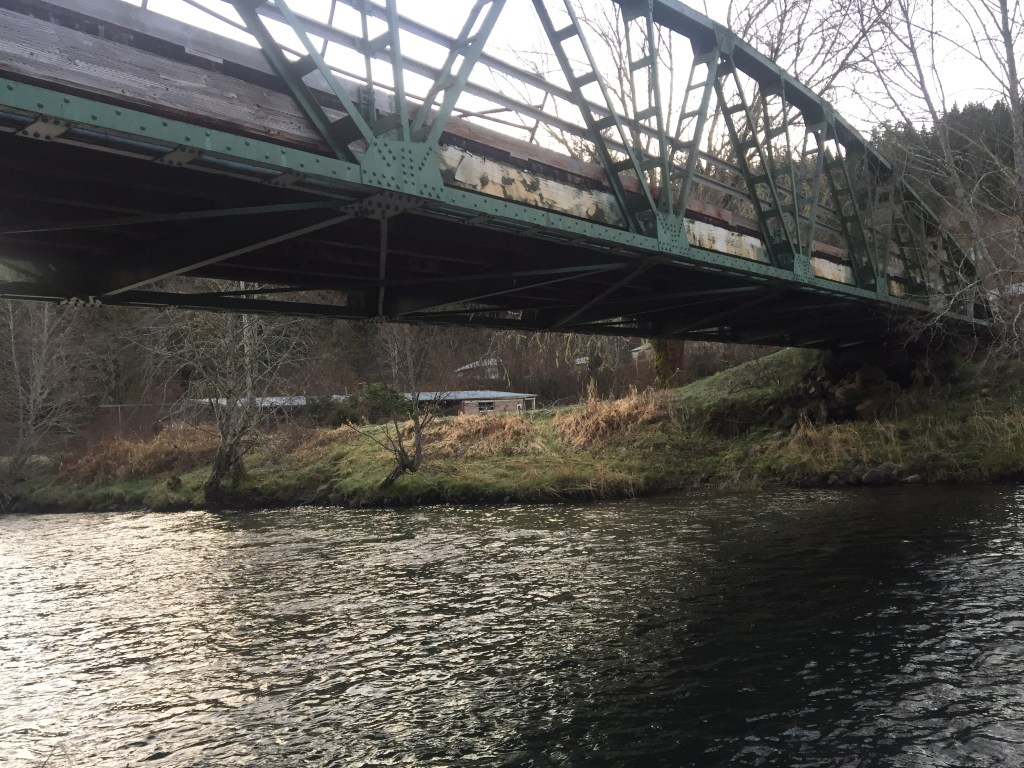 Cameron had us follow him down to his secret spot. This is a spot he had grown up fishing. It was very beautiful with lots of trees, and gently flowing water. We got the boat launched, gear rigged, and we were ready to go. Unfortunately, as I was taking still shots we heard a strange noise and watched our new 4K camcorder roll right into the river. Didn't exactly start out on the right foot.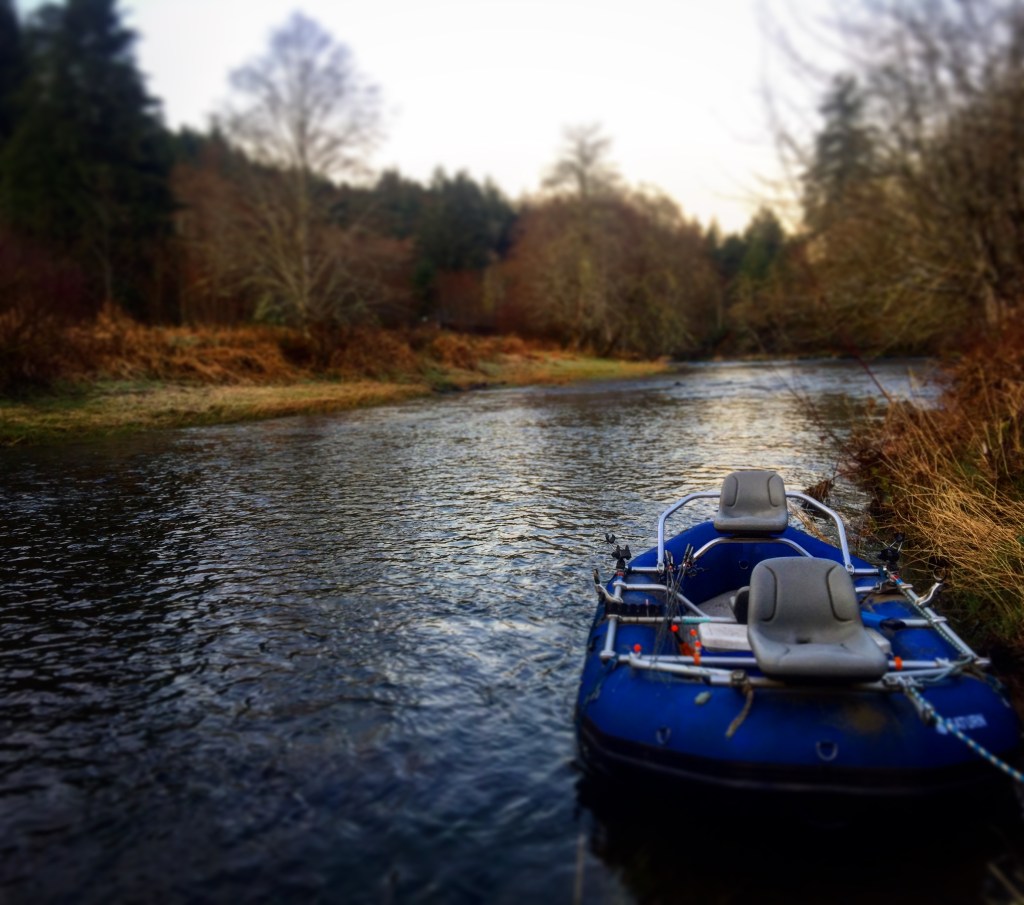 We made our launch and started the slow drift down river. Casting at various banks, cliffs, riffles, and run outs to no avail for the first hour of our drift. We were throwing various jigs, beads, and even some shrimp at one point. Then everything changed.
We paddled on down through a little white water section of the river and pulled over to the bank. Sam made a perfect cast along a riffle and there it was…Bobber Down! Sam jumped out of the boat and chased the Chromer down the bank for a bit. He fought it like a champ as it made its way into the swift current. Sam was using the new Okuma Guide Select Pro Steelhead rod matched up with an Inspira Spinning Reel. This is just about the perfect setup for these wary steelhead. Cameron grabbed the net, and we made quick work of the steelhead. We snapped a few shots, and sent it on its way.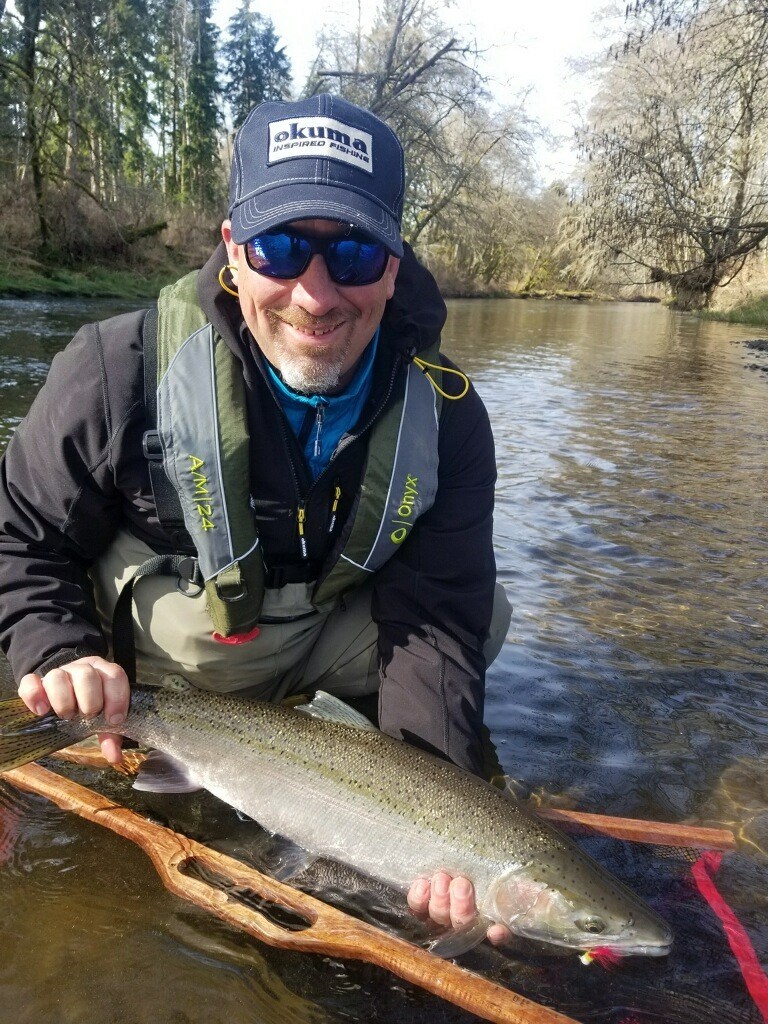 We hiked down from that spot, and tried another little area. Not much doing, so we headed back up the scenic ravine. We stopped almost where Sam landed his dandy fish, when I had the same experience…Bobber Down! This fish pulled hard, and made its way into the current as well. I was using the Okuma Guide Select Pro 992ML along with the Inspira 30 in Blue. Beautiful setup that handled this fish perfectly. Cameron grabbed the net, and we landed this bright beauty for a couple of videos, and a nice underwater release shot or two.
From there we drifted on down to the end, to wrap up a gorgeous day on the water. The weather was perfect, but the flow was a little low for Camerons liking. Of course, the next day it poured rain. I use the term Poured as I'm from SoCal, and we don't get a lot of rain.
The Okuma Guide Select Pro Steelhead Rods were built with the Pacific Northwest angler in mind. With the 3K woven carbon fiber fore and rear grip, you can feel every little tap on your jig. They all feature ALPS stainless steel guide frames with aluminum oxide L-ring guide inserts designed for the braid user. Coming in at 6.1oz, these rods are light, and very easy to control for a day of casting and drifting. They were a true delight.
The next day wasn't quite as eventful. Rain! Lots and lots of rain.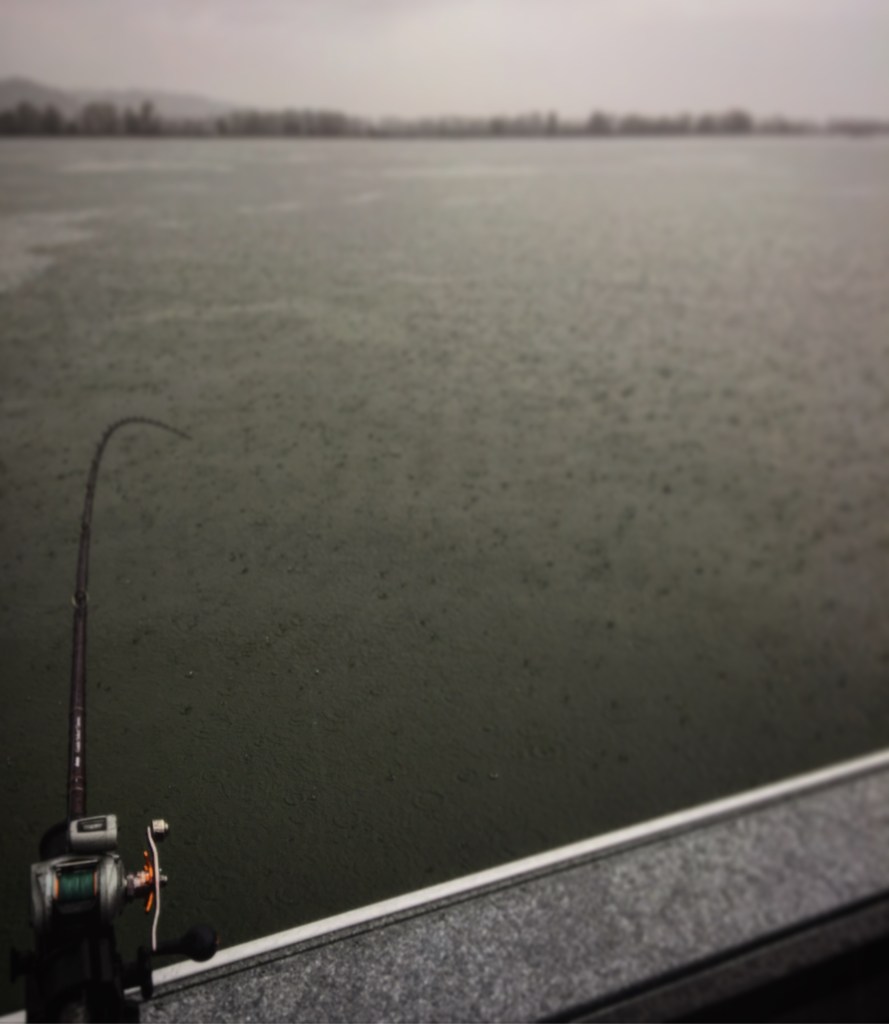 We did manage to get a couple of Spring Chinook to the boat prior to the deluge, but overall it was cold, cold, and wet.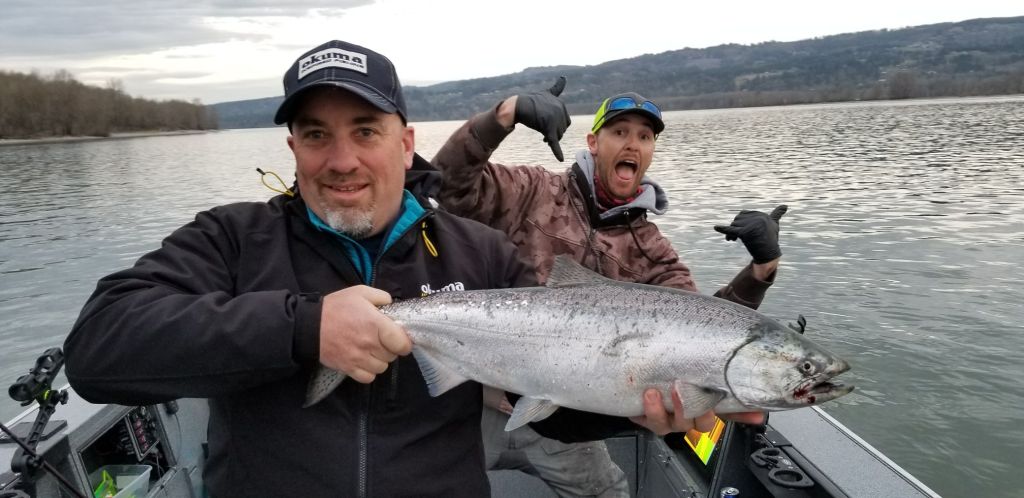 We were prepared for the weather, but it wasn't exactly this SoCal boy's cup of tea. Though, a hot cup of tea would have been awesome!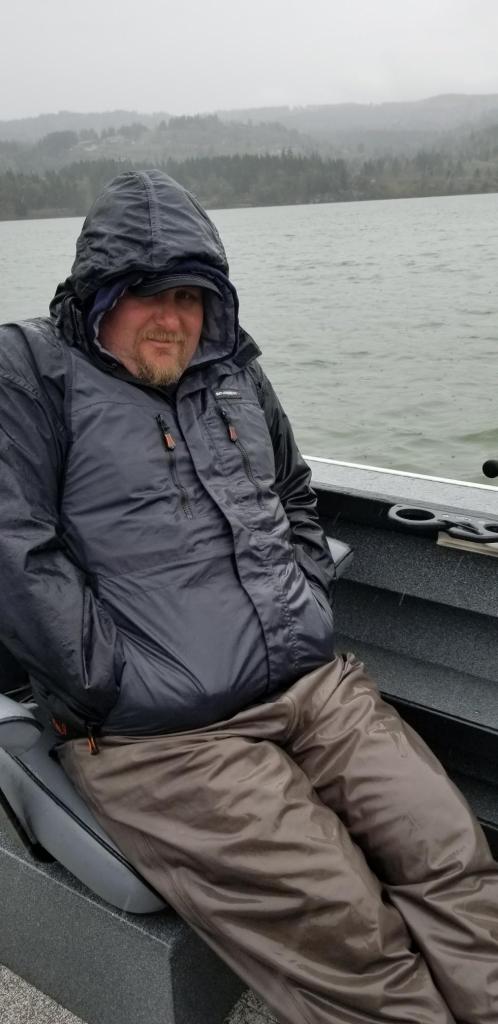 Cameron, Marlin, and the entire crew of Fishing Addicts Northwest really keep you dialed in on the happenings of the PNW. They are all hard core fisherman who spend a lot of time on the water.
From: http://daveysworld.com/steelhead-fishing-pacific-northwest/
FILMY