3. Payment method
For now, we only provide PayPal as your payment method.
1. Click "Paid by PayPal" and you will be redirected to the PayPal website to proceed with the payment.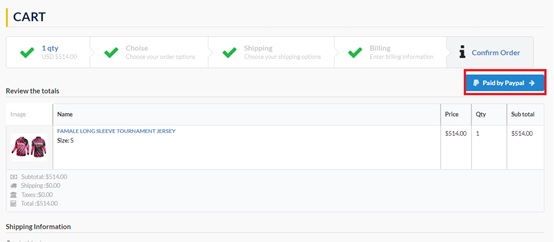 2. If you are already a PayPal customer, you can log in with your user data and confirm the payment. If you are new to PayPal, you can create a PayPal account, and then confirm the payment.
Or you can choose the option "use credit card" and key in your credit card info.
3. You will return to okumafishing.com and your order and payment will have succeeded!