Inspired Fishing
OKUMA FISHING PANCING IKAN DAN OKUMA FISHING
OKUMA FISHING PANCING IKAN DAN OKUMA FISHING OKUMA FISHING TACKLE CO., LTD. , sejak tahun 1986, adalah alat pancing dan pengeluar gulungan yang berpusat di Taiwan. OKUMA FISHING berusaha untuk memberikan pengalaman memancing muktamad kepada semua orang, serta mencipta reels memancing terbaik dan rod untuk pemancing rakan-rakan kami, yang ringan dan tepat. OKUMA FISHING menyampaikan rod ikan yang berkualiti dan berpatutan seperti fly rods , batang apungan, batang berputar; reels memancing termasuk berputar, baitcast, trolling, dan reels terbang. Mereka semua dibuat dengan bahan canggih dengan reka bentuk yang dinamik. OKUMA FISHING adalah pilihan terbaik untuk memancing saltwater freshwater dan saltwater . Kedua-duanya dengan technology canggih dan lebih daripada 31 tahun pengalaman bekalan peralatan memancing, OKUMA FISHING memberikan rod dan reel memancing berkualiti tinggi untuk memenuhi permintaan setiap pelanggan.
Lihat peralatan memancing kami Reels, Rods dan berasa bebas untuk
Contact Us
.
8. After service
If you need after service, please follow these steps.
Notice: 5 year warranty, buyer pays shipping & handeling.
1. Login through the link and write down the problems.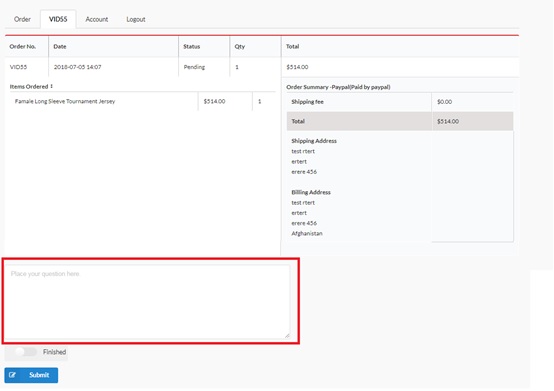 2. Once we receive your apply, we will contact you as soon as possible.