Brand Story
Inspired fishing
The average person might stumble upon a remote beach and find inspiration in the texture of the sand, curl of the waves and the salty spice of the air. For the community of anglers however, playing witness to nature is far less satisfying then direct participation.
As we approach every piece of water, our attention inevitably falls to what lies beneath the surface: beneath the waves, off the point, on the edge of structure, at the intersection of currents. It's the fish and their habits, their power and speed that captivate our attention. Through rod and reel we fond our connection. Some call it sport. We call it a way of life that's rich with experiences.
At Okuma Fishing Tackle, our goal is to enhance every encounter. Integrating the latest advancements in materials and construction techniques is a means to downplay the presence of the gear. Eliminate weight and increase feel. Enjoy a running fish instead of fearing it. Button down the drag and go toe-to-toe with complete confidence. Your focus is not on the equipment; it's on the fish.
Wherever your travels take you, from the local pond to distant reef, we're proud to be your partner in the discovery of what lies beneath.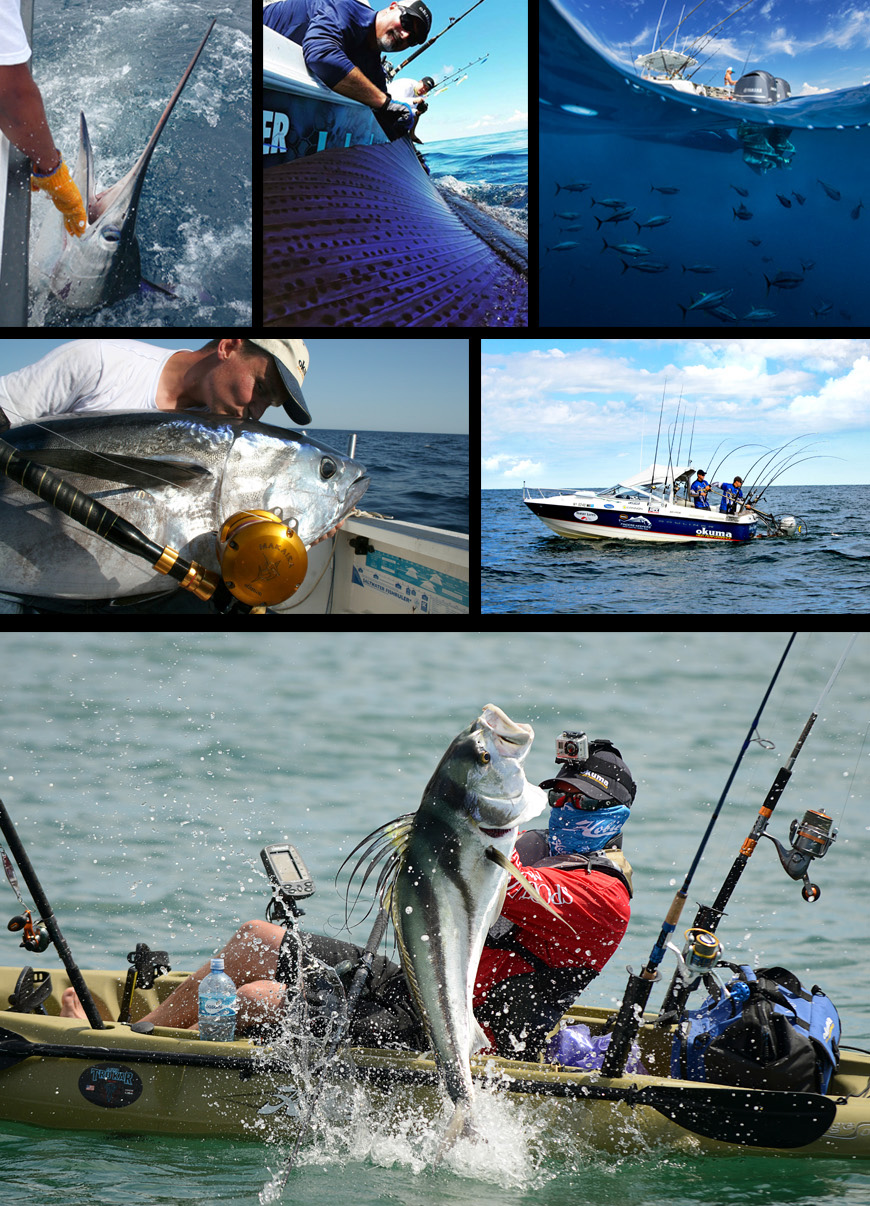 Challenge the wild
Fishing is a challenge, and we know it. It is not about sitting and waiting to get lucky. You have to get out there, and work hard to get what you want. Fishing is all about determination. It is a fight against nature. And we want to help you win, every single time.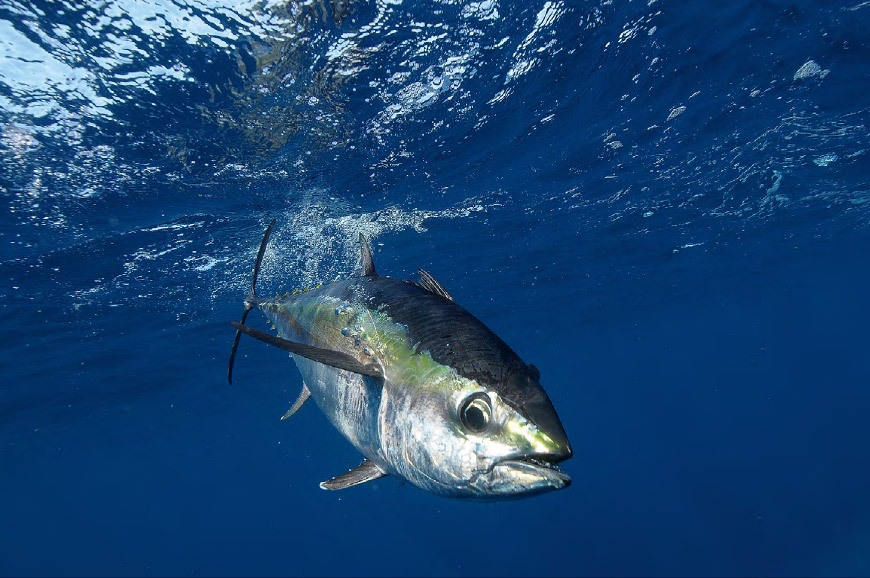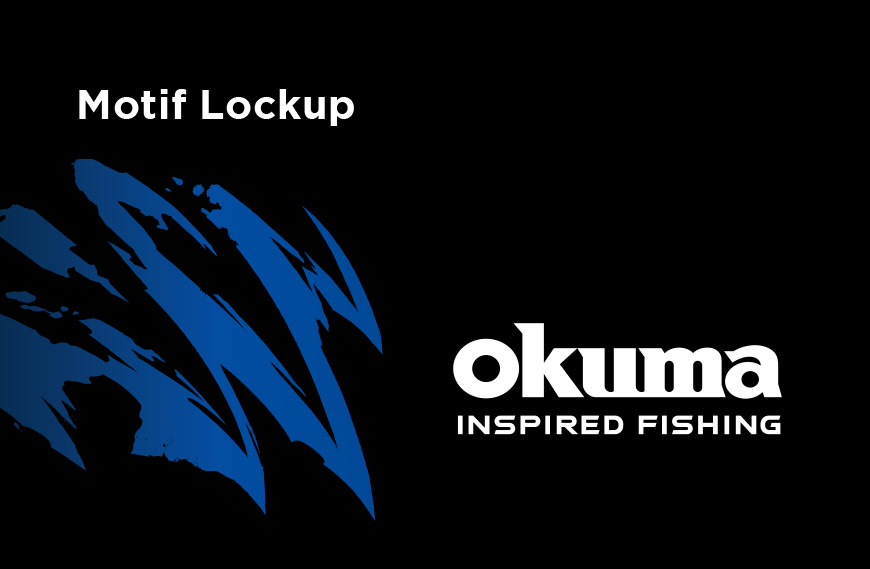 This is the standard Motif design to be used under all circumstances.
Our motif represents a bear paw breaking from the surface of the water, producing sharp marks and splashes in a myriad of blue tones evoking the ocean. It illustrates the explosive power coming out of the fight between man and the ocean.